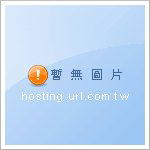 Incorporation registration
Our professional staff uses its rich practical experience and professional knowledge to offer our clients consultations and recommendations before and after the investment based on our professional analysis. Aside from regular registration and application services such as incorporation, change in registration, dissolution, and international trade, we have staff members to assist you with the following special registration and application services: Investing in new businesses by residents in Mainland China; application for investing in new corporations by overseas Chinese and foreigners; incorporating off-shore companies; investing overseas (including Mainland China); hiring non-citizens; audits in cooperation with Certified Public Accountants; financial statement audits by Certified Public Accountants; tax certification by Certified Public Accountants; capital authentication by Certified Public Accountants.
1.Incorporating the following: company limited by shares, limited company,businesses (sole proprietorship, partnership), and studios.
2.Licensed industries such as construction, construction contracting, electricians, and plumbers.
3.Registration of import/export trade corporations.
4.Incorporating new companies with capital from Mainland China.
5.Incorporating new companies with capital from foreign countries.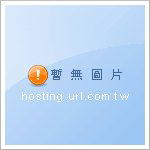 Change registration
1.Corporate changes in the following areas: directors and supervisors, responsible persons, increase in capital, decrease in capital, relocation, type of services and products provided, corporate name, corporate organization and type, and shareholder (partner) stock (capital) transfer.
2.Dissolution filing.
3.Liquidation filing.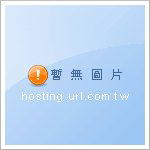 High quality bookkeeping service
Our professional team has more than 18 years of experience in taxation. We can provide the best suggestions to business owners and the way to manage and plan all transaction patterns that take place at home or abroad.
We send a PDF copy of all documents we file with the National Taxation Bureau by e-mail to our clients, so that owners of these corporations can easily keep and access these records. We also help our clients prepare finalized financial statements when they apply for bank loans. We can also recommend the optimal Profit-Seeking Enterprise Income Tax (corporate income tax) filing strategy.


Service Categories
1.Filing Business Tax (sales tax) every two months.
2.Filing Profit-Seeking Enterprise Income Tax (in May of the following year for calendar-year corporations).
3.Distribution of stock dividend under the Imputation System, which eliminates double taxation (filing before the end of January in the following year).
4.Issuing withholding certificates (filing before the end of January in the following year).
5.Profit-Seeking Enterprise Income Tax prepayment (It has to be paid in September of the current year, and the amount payable is half the tax paid in the previous year).
6.Tax consultation and planning (by e-mail, phone, or in-person visits at your company).
7.Audits in cooperation with Certified Public Accountants; financial statement audits by Certified Public Accountants; tax certification by Certified Public Accountants; capital authentication by Certified Public Accountants